Most starters and woodworking project enthusiasts get too corky and over-ambitious when it comes to DIYs by undertaking complex projects without gaining the required levels of skills and expertise. In most instances, they end up failing or forced to hire an expert to accomplish the project. That's why a starter needs to be well-advised on which types of projects to start with.
Most woodworking starters desire to develop a realistic, attainable, and easily undertaken project. This piece will give you much-needed insights into some of the starter-friendly woodworking projects that you need to know.
1. Chopping Board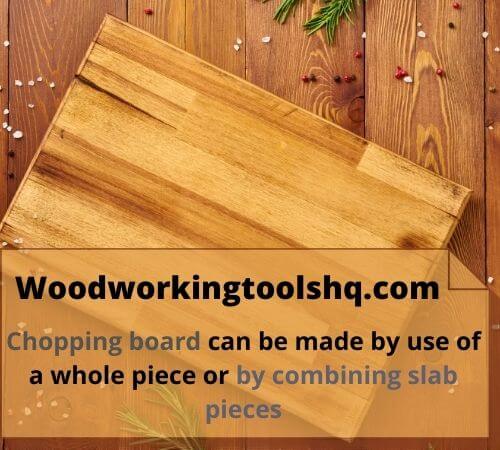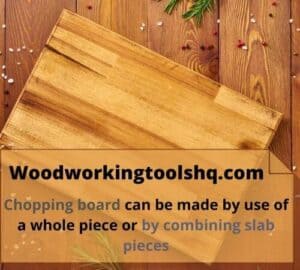 Creativity and innovation are what every woodworking starter should have for their projects to be viable, profitable, and successful. One of the best ways to accomplish this is by coming up with multi-purpose products.
For example, a starter can swiftly and easily make a chopping board as it requires a minimal level of skills and expertise and a minimal amount of wood.
A chopping board can be made by use of a whole piece or by combining slab pieces. Ideally, you may add a protector to the handles to transform the chopping board into a serving tray.
By use of various woodworking innovative designs, a starter could come up with a unique chopping board by using a chisel.
The multi-purpose chopping board is one of the woodworking projects in high demand and can earn a starter extra cash. How to make Chopping Board From FamilyHandyMan.
2. Wooden Painting Frames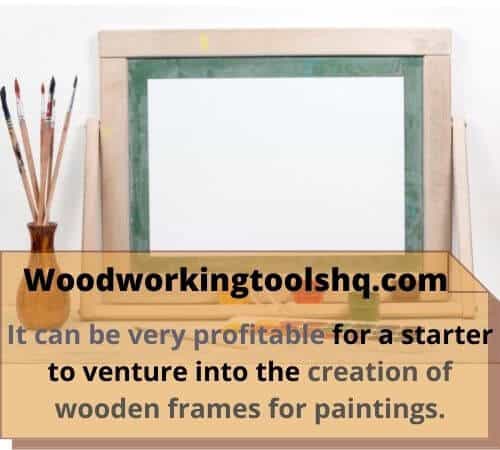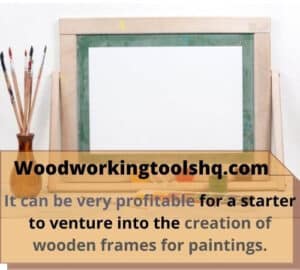 Paintings are highly lucrative and in high demand; thus, it can be very profitable for a starter to venture into the creation of wooden frames for paintings. The skills level required for this woodworking project is minimal. However, creativity is required to come up with robust, distinctive, and distinctive wooden frames that will attract potential customers.
The creation of wooden painting frames requires less manpower, equipment, and power tool. Conventional hand tools and good pieces of wood is all that is required in this project.
It may be wise to try out new colors, new shapes apart from square and rectangle, and even use the varying texture of wood.
Well-structured and distinctive wooden painting frames can be sold at a reasonable amount. Thus, starters should venture into this woodworking project.
3. Wooden Storage Box
Also known as bedside boxes, they come to be constructed in a vast array of sizes. Wooden storage boxes are much versatile and can be used in living rooms.
This woodworking project is much viable and profitable as it requires less amount of capital to start with and requires a low level of know-how and experience.
You could opt to use high-quality wood with an impressive texture that could attract your potential client's attention and lose it at a reasonable price. In addition, you could use utilize the various types of wood to improve your customer base.
4. Wall Planter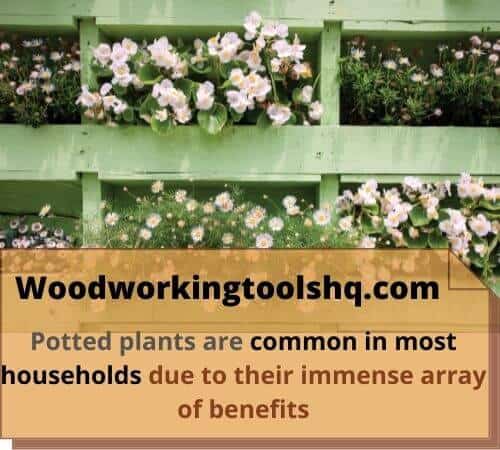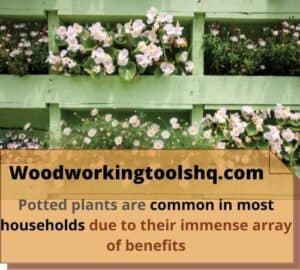 Potted plants are common in most households due to their immense array of benefits. Many people are enthusiastic about paying more for a wooden wall planter that is well-designed and built creatively.
If you are a starter in the woodworking industry, you could venture into the wall planter design project and make a living out of it. If you are good at this craft, you could make reasonable returns out of it.
You could also use leftover pieces of lumber to create wall planters; thus, this one of the woodworking projects requires a low amount of input. In addition, this project is also eco-friendly as it helps in the conservation of the environment.
The wooden wall planter could be used both indoors and in gardens, and as decorative thus, they are highly demanded in the market.
5. Wooden Pet House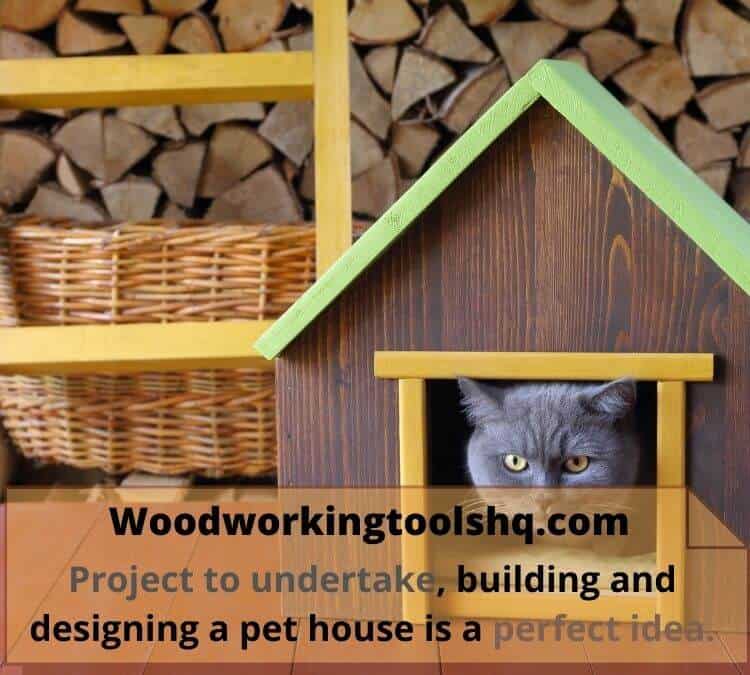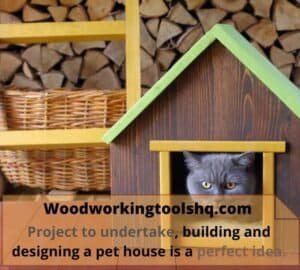 If you opt to venture into the woodworking industry and are undecided on which project to undertake, building and designing a pet house is a perfect idea.
There is a pet in almost every household, and most pet owners are willing to take care of their needs, including hiring a specialist to build a wooden pet house or purchase an already built one.
If you can make something robust, simple yet unique, then you will be approached by most potential pet owners willing to promote your project.
The type of wood used in the building of wooden pet houses should be of high quality to ensure durability and strong enough to protect the pets from any kind of hazards. You may also opt to design a wooden pet house that may house more than one pet and big enough to accommodate bigger pets.
To attract potential and high-end customers, you may opt to design pet houses with distinct eating areas, heated rooms, and washing areas. Again, the use of Plywood may be perfect for this type of woodworking project.
6. Wall Shelf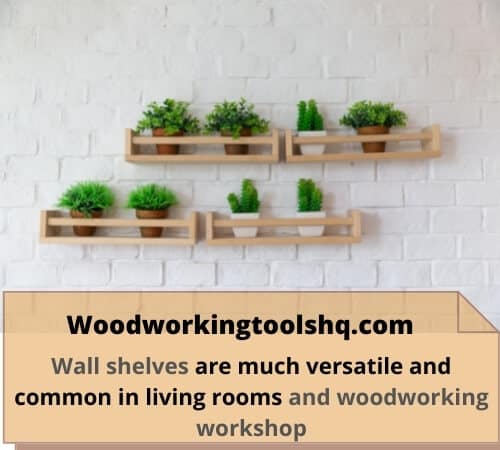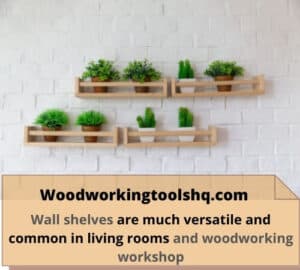 Wall shelves are much versatile and common in living rooms and woodworking workshops. As a result, coming up with a project for building wooden wall shelves can be a viable business idea. You may also opt to build and design the wall shelf through pallets as they are easy to assemble and look much more presentable.
The level of skills and expertise required is minimal. However, you should be innovative and creative enough to come up with a masterpiece to lure high-end buyers.
The challenging part in building a wooden wall shelf may be cutting the pallet into the required sizes and where Sawzall may be necessary.
The other simple procedure involves firmly screwing the wooden pieces together and applying sandpaper to make them more presentable.
The tools needed for this woodworking project may include an orbital sander, hand saw, reciprocating saw, drill, and paintbrush for final touches. Other materials may include sandpaper, pallet, 15/8 inch wood screw, and 1/8 inch drill bit.
7. Beverages Bottle Crate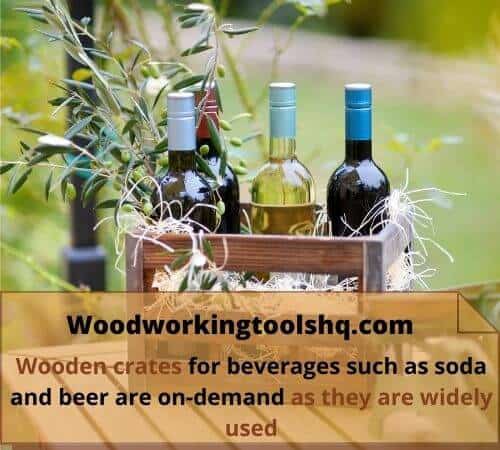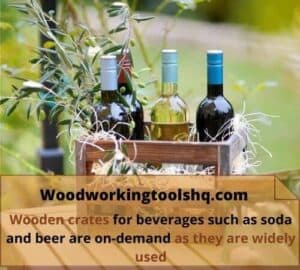 Wooden crates for beverages such as soda and beer are on-demand as they are widely used. This woodworking project can be much beneficial to a starter as it will help create extra income. Additionally, building and designing wooden crates is quite simple.
It is important to create a cordial relationship with the potential buyers so that you make an impressive income out of it and for the sake of long-term business.
If you are creating wooden beer crates, marketing is very vital. You need to brand your project accordingly, and one of the ways of achieving this is by coming up with unique and high-quality wooden crates.
You could use easily accessible wood yet of top quality, which will help ensure that your wooden crates are accepted in the market and sell well.
8. Attractive Wooden Key Holder
At some point, we all tend to lose our keys, something which can be frustrating and stressful. However, if you are a woodworking enthusiast and want to make an income out of it, coming up with a solution to this problem can be a viable and profitable business idea.
So, please take advantage of your starter woodworking skills, design attractive wooden key holders, and sell them to your residents.
You could also opt to build a mail holder where your clients could hang their keys on their entryway. This woodworking project will help create a solution to the rampant loss of keys and help people be orderly and avoid misplacing their keys.
The woodworking skills level required for this project is minimal, and also the cost of input is also low. However, it is paramount for the starters to be more creative and come up with exceptional key holders that will attract prospective customers.
9. Wooden Candle Holder
One of the most lucrative woodworking projects for starters that requires minimal input is creating a wooden candle holder.
The level of skills and prowess needed for this project is negligible, just a small piece of lumber, a handsaw, a drill, and sandpaper for finishing.
These wooden candle holders can sell well as many potential clients do not like the idea of the candle falling off or getting messy due to the candle wax. You could come in various designs and also in different sizes to lure more customers into buying your products.
10. Wooden Toys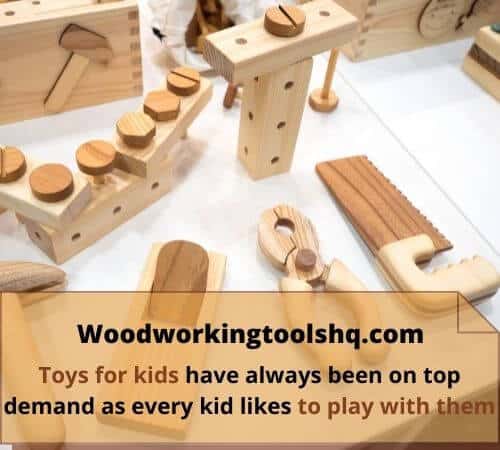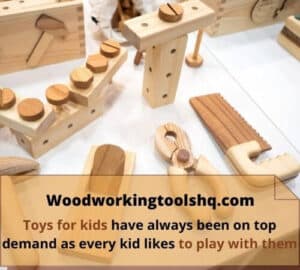 Toys for kids have always been in top demand as every kid likes to play with them. If you are a starter in the woodworking industry and you are good at crafting, you could opt to design attractive and unique wooden toys for kids, including train sets, wooden dolls, puppets, and many more.
Many parents will be much more willing to buy wooden toys for their kids as they tend to be more robust and durable as compared to plastic ones.
Wooden toys look marvelous in kids' bedrooms and nurseries; thus, as a woodworking starter, you should create a long-time impression by designing distinctive toys and one that kids will like to have. By doing this, your project will be successful and will earn you impressive income.
Moreover, these wooden kids can be awesome gifts for kids on birthdays and holidays such as Easter and Christmas.
11. Wooden Birdhouses
When built and designed with high-quality wood, birdhouses look awesome. You could position these wooden birdhouses in gardens and also around our living room.
This is an ideal and viable woodworking project that starters could start with. To attract more potential clients, you should build birdhouses using pine, cedar, cypress, or redwood.
12. Coat Racks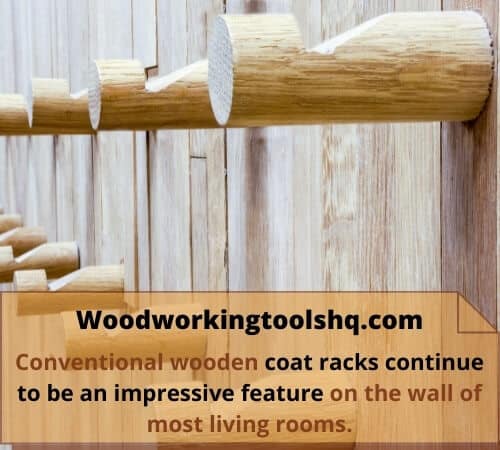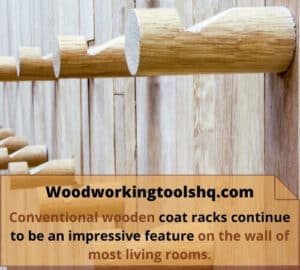 Conventional wooden coat racks continue to be an impressive feature on the wall of most living rooms. These home accessories are much desirable and continue to be in high demand. Additionally, they are easy to create and require low input; thus, it is one of the best starter woodworking projects.
All you need is some pieces of wood, wrought iron hangers, and nails, and start making a living by making coat racks.
13. Wooden Utensils
Forks, spoons and knives, and other vast utensils are standard necessities in almost every household. Thus creating wooden utensils is a lucrative woodworking project that a starter could start with and earn a living out of it.
Moreover, you could design these ornamental pieces to attract more clients and improve your sales.
Unlike metal utensils, wooden utensils do not conduct heat, and thus, they are comfortable to use during cooking and also for eating.
However, it is fundamental for starters to be creative and innovative enough to come up with impressive wooden utensils to lure more prospective customers.
14. Wooden Wine Racks
Wooden wine racks are not only robust, but they look fantastic in living rooms. This viable woodworking project is not expensive to actualize and needs low levels of skills and expertise; thus, starters should consider venturing into this idea.
Most wine lovers will be willing to buy a well-designed wooden wine rack; hence, you should come up with something appealing to your customers' eyes.
You could ideally design wooden wine racks that can accommodate various amounts of bottles, ranging from small ones to big ones. Apart from aiming at homeowners could also sell the wine racks at commercial businesses, including bars and clubs, and earn a good income.
15. Wooden Coffee Cup Racks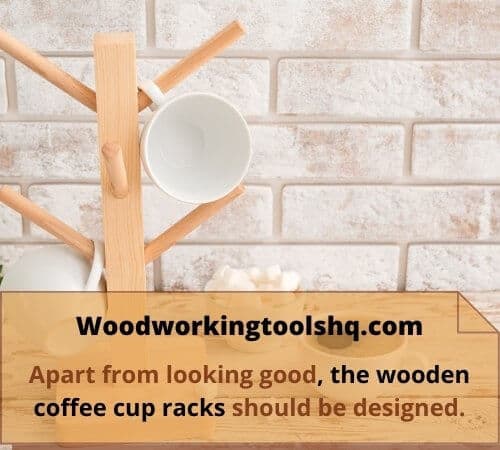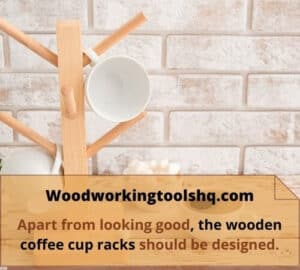 If you are passionate about woodworking and undecided on which project to start with, building and designing wooden coffee cup racks can be a lucrative idea. The levels of know-how required for this project is minimal.
However, you need to perfect your skills to come up with unique products that catch the customers' attention. Apart from looking good, the wooden coffee cup racks should be designed so that they will be able to serve their functionality and last for long.
You could opt to use different varieties of wood to attract a wide array of customers, from those with a low budget to high-end clients.
Bottom Line
Although wood working is a prospective industry to venture into and make an income out of it, it can be challenging, especially if you are a starter. Therefore, identifying some of the best starter woodworking projects can be tricky. However, the above-mentioned woodworking projects are worth trying and to start making a living using your skills.
Resources
How to get started with woodworking
Getting started with woodworking
How to venture into woodworking