If you're looking for guides on building a table fence, then this blog post is for you. 
Building a table fence yourself is quite affordable. The process of making one for yourself might seem scary for the first time, but it isn't. 
While it's true you can buy pre-built fences from online stores like Walmart, Amazon, home depot, the quality of most of them is questionable. With that said, to get what you need you will have to DIY. 
Ways to make your own table saw fence?
Yes, you can build a fence by following one of the many DIY guides available online. But it's hard to find the best tutorials, and probably you will not want to follow all of them in an effort to find the best one you can actually follow. 
That's why.
I went through dozens of guides and videos to pick the most effective yet easiest ones for you.
1. DIY Bisenmeyer style fence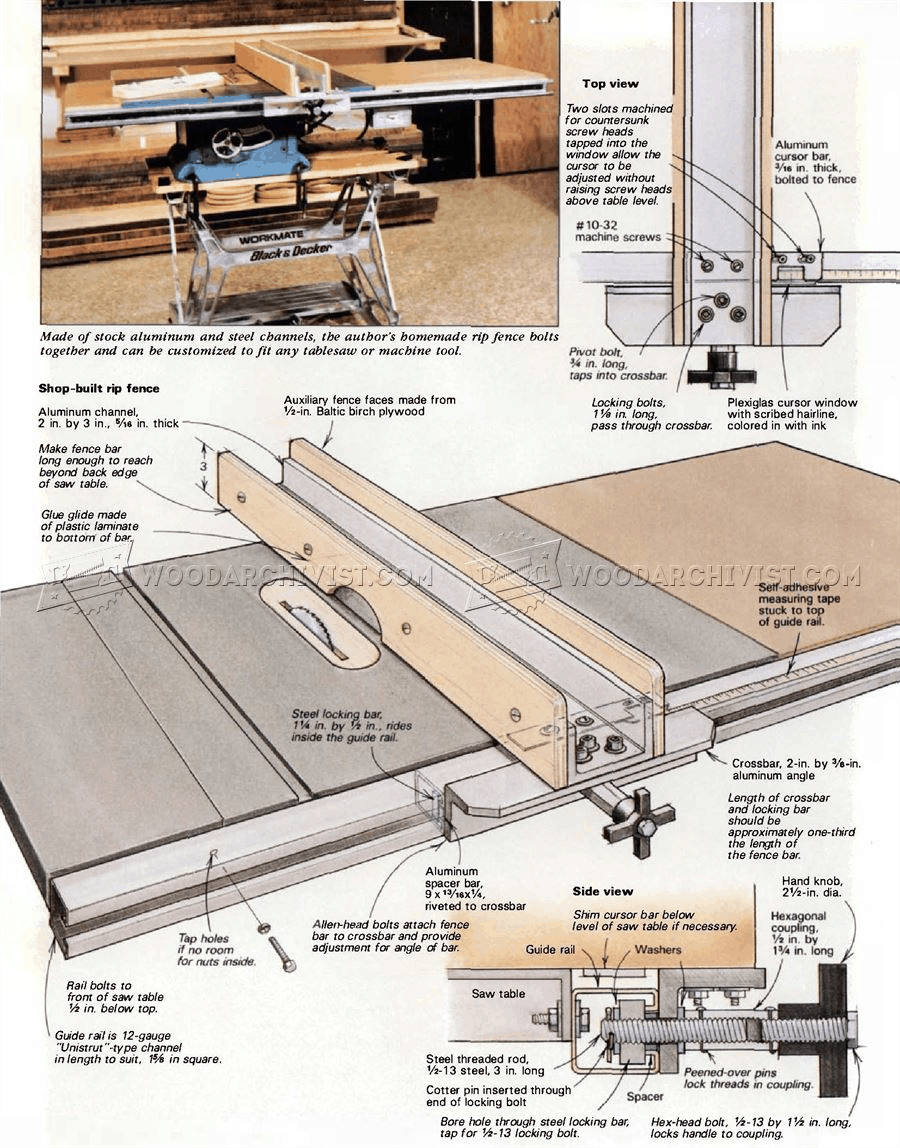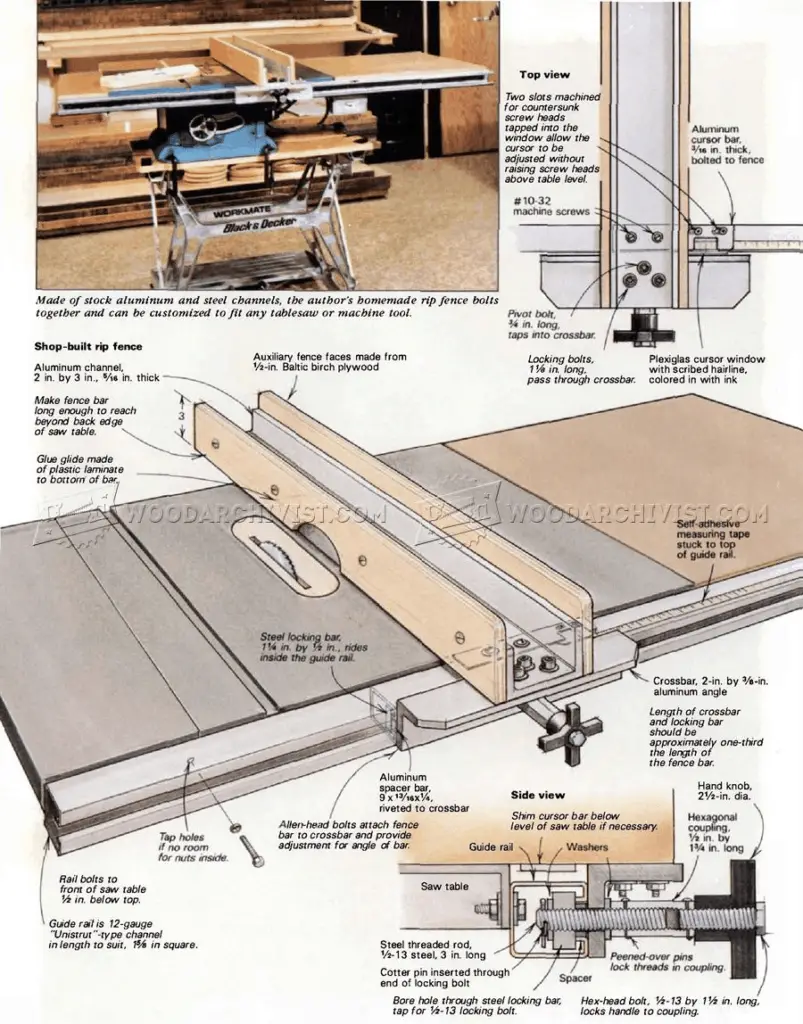 See this tutorial at: http://woodarchivist.com/3585-diy-table-saw-fence/
With a T-square frame, this is a classic table saw fence you make your own using only resources you probably already have. 
This fence looks similar to a Bisenmeyer fence, but it's designed slightly differently: it's designed with a fastening latch instead of a lever like a Bisenmeyer fence. 
This gives it solidity, stability, and durability, thus a great DIY for upgrading your fence is this method.
I've given a link which you can follow to make this upgrade, it's quite simple, and is easy to follow the steps even if you are completely new to this. 
To begin with, you will need to drill small holes in the wooden and aluminum parts. That can be done by using some tools available in your workshop. After that, you will have to make some efforts to modify your table saw to sync it with this upgraded fence, which is also well explained in the tutorial.
2. Table saw fence made of wood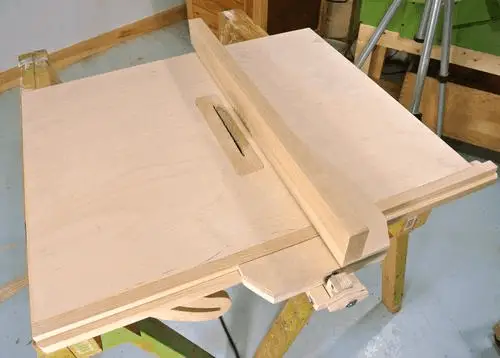 Tutorial:
https://www.youtube.com/watch?v=vgIQGdXTTzs
It is the simplest method I have found on youtube for upgrading your table's fence with plywood sheets. It was an amazing job that he did.
The fence is accurate and works fine when it comes to accuracy. Nonetheless, being made of wood, the latch is a bit difficult to use, largely because it must be crossed over the rails due to rigidity. Since with time, it gets denser when exposed to a humid environment, increasing the thickness you set for the rails.
Making this project requires basic tools, such as sheets of wood, a table saw, wood glue, and f clamps for joints.
Tutorial: https://woodgears.ca/homemade_tablesaw/fence.html
3. Table Saw Rip Fence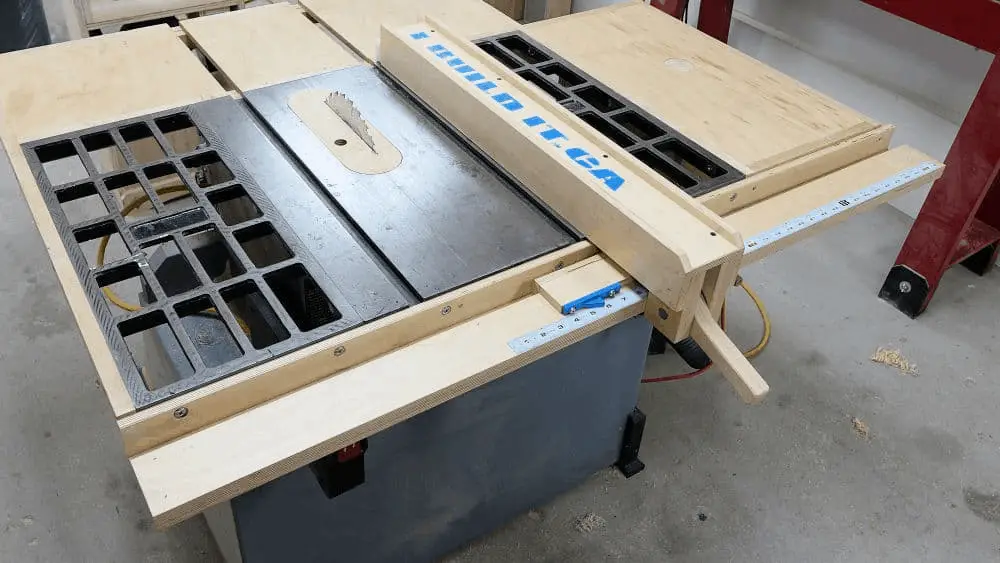 Tutorial: https://www.youtube.com/watch?v=e5VonQwBGls
Increase your table saw rip capacity with this method, so the fence will be upgraded too.
It's a short tutorial that I loved the process of the maker, he showed steps clearly, I think every one of you can easily follow the process throughout without further guidance. 
Get your tools ready before starting like a drill, some plywood sheets, and of course a fence rail if it's needed in your project.
It really is worth it to put time into it because it will make you feel awesome in the end. Because, you will get a truly outstanding DIY fence installed on your table, one that is stronger, functional, and best of all, it will give you more right rip capacity.
Creating T-Square Fences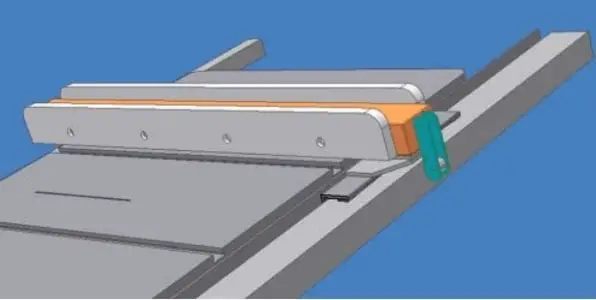 Tutorial: http://www.twistedknotwoodshop.com/PDF%20Files/tsquarefence.pdf
T-square fences are one of the demanding fences nowadays what most people are opting for.
For some good reasons, these fences function comparatively easier and are simple. They are also marked as accurate.
I've shared the link of the tutorial where you can learn to make this, the tutorial is lengthy about 20 pages long which covers every single detail, and included some tips from the writer who has years of experience working as a full-time carpenter.
4. A table saw fence that doubles as a fence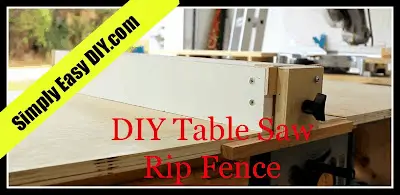 Tutorial: https://www.simplyeasydiy.com/2014/01/diy-rip-fence.html
You can make a double-sided fence system on your table saw with the following method. 
The two-sided fence is prominent when it comes to adding flexibility and making it easier to operate a table saw. Mostly it's preferred by beginners.
All you'll need to build this fence is a solid nail gun, a sturdy table saw, and a jigsaw. Learning how to lock the fence correctly may take some time if this is your first build. 
Upon completion, however, you are left with a beautifully crafted table saw fence.
5. An easy way to make a table saw fence
Tutorial: https://woodgears.ca/homemade_tablesaw/fence.html
You can prepare this tutorial in no time because it is fast, simple, and low-budget.
 To complete the project set off some sheets, nails or screws, driller, and clamps.
And start following the tutorial given, you will not face any difficulties. We appreciate the writers who put effort to keep it simple for everyone to follow.
Taking about this fence system, it provides a firm locking system, so no matter what kind of wood you put on the table saw, you can cut it smoothly.
6. DIY Table Saw Fence
Tutorial: https://www.instructables.com/DIY-Table-Saw-Fence-Router-Table-Fence-FREE-PLAN/
This is another simplest yet coolest DIY fence upgrading method you can follow. It works with almost every kind of table saws out there including circular saws, jigsaws, miter saws, as well. 
However, I prefer this one for table saws with larger tables like 30" inches wider will suit this fence system the most.
Particularly for people who like to upgrade their saw's rip capacity, I recommend this technique. Moreover, with this method, you will not only able to extend the ripping capacity but also makes using the fence system to the next level by lowering the learning curve. 
7. Sliding T-Square Table Saw Fence
Tutorial: https://www.instructables.com/DIY-rip-fence-for-saw-bench-1/
You create a fence this way so that no matter how you cut, the rip fence is parallel to the blade, minimizing kickbacks.
This might not be the best option for you if you judge the overall look of your table saw, rather it's a trade-off between look and functionality plus accuracy.
To build this masterpiece on your own, there is a step-by-step process that I've given right below the title, click it and start building now. However, before that, equip yourself with some basic tools like a piece of timbers, drill machine, wood glue, etc.
8. Stratako's Table Saw Fence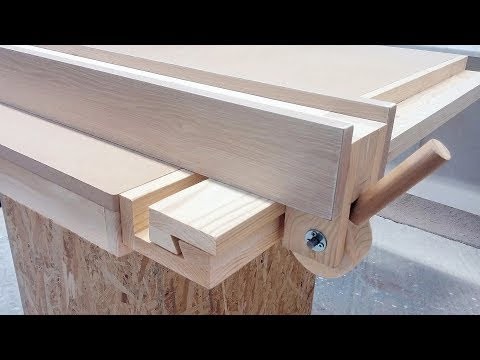 Tutorial: https://www.youtube.com/watch?v=nXrAdNh5QwE
If you want to build a fence that looks unique and hold a wooden sheet firmly well. Next, here is the fence that we recommend you build yourself. It was named Stratako for its creation.
In keeping with many tables saw fences, this one is mostly made from wood, but it does so in an innovative, smart manner. 
He has created an ingenious lever-locking system that consists of a circular wooden handle that helps in.
The video tutorial, which also comes with a written version that has clear pictures, is very detailed and entertaining. Above all, it shows you how to get the saw done in a jiffy with some captivating woodworking styles.
To follow this tutorial accurately (if you don't already have them), get yourself a metal drill, framing nailer, a drill, and a cut-off tool.
About fence on a table saw
A fence on a table saw helps in making precise cuts. When a piece of wood is placed longer as per the rip limit, the fence provides support to the wood so it cannot move while cutting. In this way, we can get straight cuts.
When there is no fence or it is no longer functioning properly, it turns out difficult to cut straight