Suppose you are a woodworking hobbyist or an enthusiast, and you have already undertaken a few projects. In that case, there is a higher possibility that you are thinking of ways to make money from it. You might be contemplating ways to convert your hobby into a reliable source of income.
On the contrary, if you are new in the woodworking industry, it can be a rather costly hobby considering the top-quality tools and the amount that you have to pay for wood.
To be successful, you don't have to start big; you could start with the little resources you have and watch your business grow to greater heights. However, resilience, skills, ethics, and hard work are very vital.
This piece will enlighten you on ways to make money with woodworking.
Design Custom Pieces of Wooden Furniture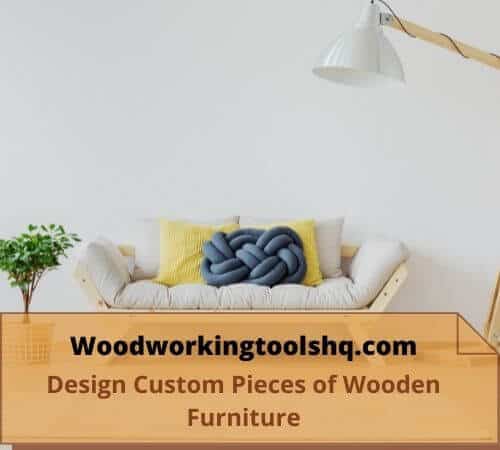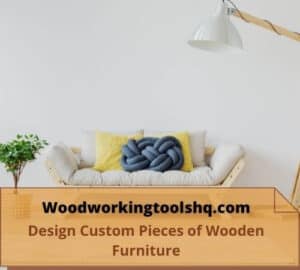 If you are a seasoned woodworker and enthusiast, you could opt to make custom pieces of furniture. This is a superb idea that will earn you reasonably high amounts of profit. However, it would be best to design unique and creative pieces of furniture that will lure potential clients.
You could design side tables, bed frames, chairs, hanging shelves, or cabinetry to get started.
Teach People about Woodworking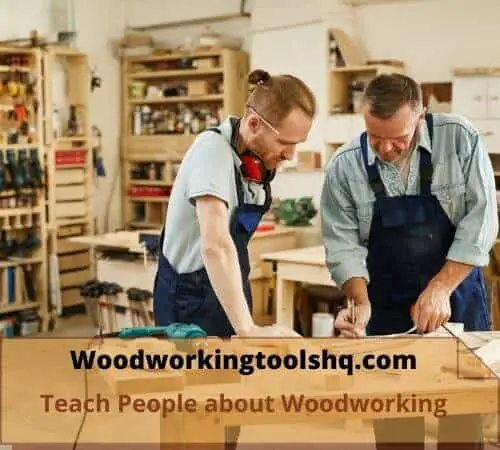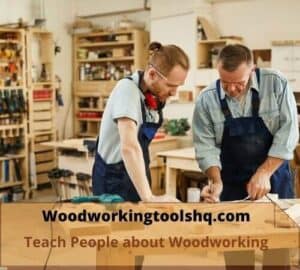 If you are an experienced woodworker and excellent in it, you could take this opportunity and share your skills and knowledge with other people at a fee.
Many people are willing to learn about basic woodworking skills, while others are interested in broadening their skills and expertise.
You could opt to arrange classes or invite the learners to your workshop where they could learn from. The fee charged should be based on the period of learning and the skills level being taught.
Start a Blog for Woodworking
You could also start blogs and content creation on woodworking and earn extra income. You could write articles in the woodworking and carpentry niche sharing your experience and knowledge.
You could also be explaining to people how to resolve the common problems that most carpenters undergo in their various projects. However, you should be creative enough to come up with content that is catchy, easy to read, and much informative.
Failure to draw your readers' attention will lead to a higher bounce rate, and your website will not be able to compete favorably in the Google search ranking.
When writing woodworking blogs, you should take advantage of SEO techniques to make your page rank high on Google search, get more impressions, and increase your income level.
Flipping Furniture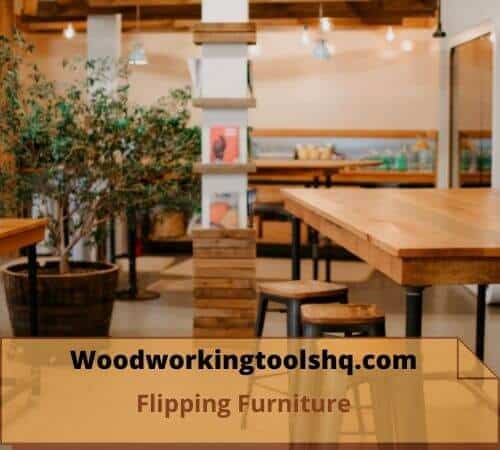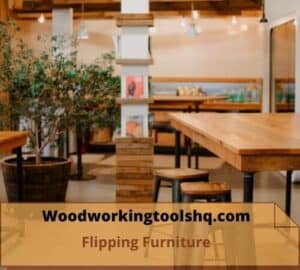 In woodworking, you don't necessarily have to start from scratch to make a reasonable income. Instead, you could buy creative and well-made pieces of furniture from other woodworkers and resell them at a good profit.
To improve your profit levels, you could opt to purchase the pieces of furniture at the wholesale price so that you may be given a reasonable amount of discount.
Ensure that you make adequate marketing of the items you are selling to get more clients and increase your sales. You could opt to build a website for your business or advertise your woodworking products on various social media platforms.
Repairs and Maintenance
If you are a woodworking expert, you also opt to offers repairs and maintenance services. You could be hired to go and do repairs on the various woodworking products in people's households at an impressive fee.
For instance, you could be hired to go and repair wooden fences at people's homes. Fences are prone to damage due to adverse weather, old age, or being hit by pets and individuals; thus, they require repairs more often.
You could also be hired to go and do repairs and renovations on damaged or older pieces of furniture at a fee.
Start a Saw Mill
Starting and operating a sawmill is another lucrative way to make money with woodworking. Before carpenters could use woods for any project, they must be cut into reasonable sizes and trimmed so that they may look elegant and easy to work with; this lumber must go through the woods sawmill.
To start a sawmill, you are required to have various power-cutting materials, including a table saw and the different types of miter saws. Offering good cutting services will guarantee you more clients as time goes by.
You could target the woodworkers who are not in the position to purchase these expensive power-cutting tools.
Offer Wood Flooring Services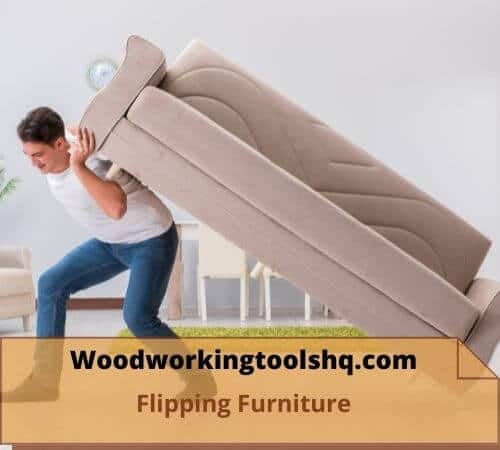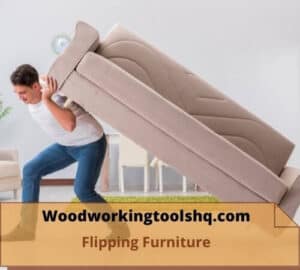 Most households are designed with wood flooring, and the demand for these services is in high demand due to their appealing outlook. Therefore, if you are good at designing wood flooring, this is the perfect opportunity for you to earn extra income.
You could be hired to design wood flooring at people's houses using various types of wood, including maple, oak, cherry, bamboo, walnut, mahogany, ash, and many more. The chances of getting higher pay are high, especially if you are perfect at the craft and offer excellent services.
Start a Woodworking Consultancy Firm
If you are an expert in carpentry and woodworking and have been offering your services for many years, then it's high time that you start a consultancy firm and earn extra income.
Woodworking consultancy involves giving other woodworkers new ideas on how to undertake various projects and helping to resolve challenges that they may be having.
You could give them more ideas and advise them on perfecting their craft at a reasonable fee.
Wood Ceiling
The wooden ceiling is a common feature in almost every household. If you are good at fixing wood ceilings, you should turn this skill and make more money. You could be hired to fix ceilings at people's houses at a fairly reasonable fee.
You should be able to offer excellent services for you to get recommendations and gain more clients. The wood ceiling that you fix should be robust and durable.
Bottom Line
If you have the necessary woodworking skills and you are wondering how you could make money, then the above-listed ideas could be of much help. Although it may be challenging at first, you should strive on, gain more knowledge and techniques, and eventually, you will be successful.
Source
How to make money with woodworking from home