DIY wood projects are a lot of fun for most DIY enthusiasts. And to break down this feeling, I'll be sharing with you some interesting projects that are not only easy to make but also useful for daily tasks.
Wood pallets are important for each project. However, the other required materials may differ, so it is best for you to scroll down to see what you will get as an end result.
So, let's get started with our first wood project.
Project#1- Wood Lamp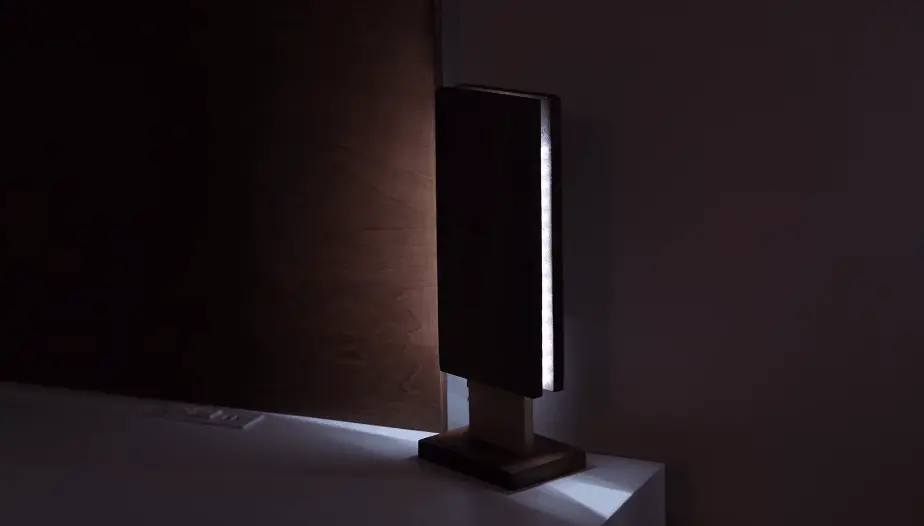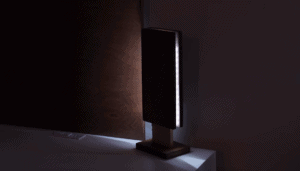 This project is basically a wood lamp made out of wood pallets. With the lights placed in the gaps, it looks impressive at night. Display this impressive project anywhere with a prestigious "Made by you" inscription and impress family and friends with it.
How to make this on your own: Here are the steps.
Step.1 Have some Wood pallets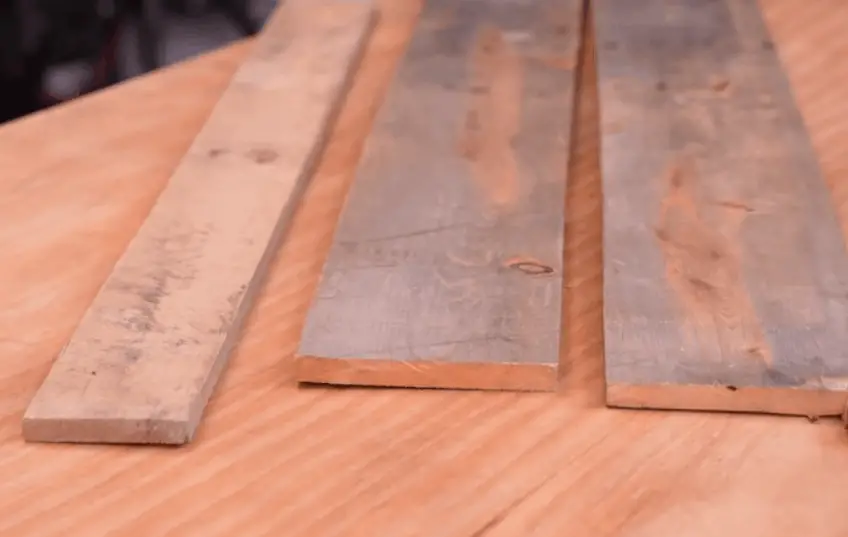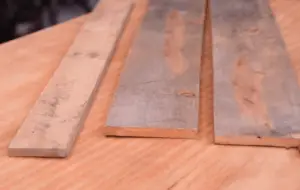 In my first project, I chose some palettes that were twisted and had parts where I could divide a straight line. Having narrowed it down to the first project, a lamp, and finding lumber matching that idea, I was able to remove these sections without having to do a lot of twisting.
Step.2 Sanding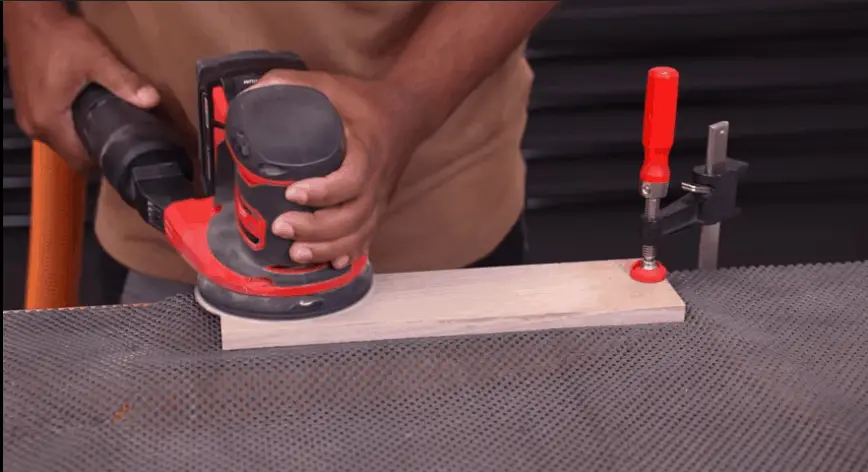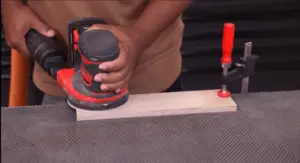 Use sandpaper if you don't have a sanding apparatus to remove the roughness from the wood pallets. In my case, I used 80 grit sandpaper to remove the roughness and first layer of the pallet and then polished it. It felt smoother after that, exactly as I had hoped.
Due to the maple pieces being sanded to reveal their hue, I thought it doubly necessary to sand them. I spent more time on this process, but you can skip this if you are already satisfied with the look and don't want to mess it up.
It may be better to work with some nicer woods, however, there are certainly some people who would love to work with pallets, and you can find them just about anywhere.
Step.3 Tweak one of the wood pallet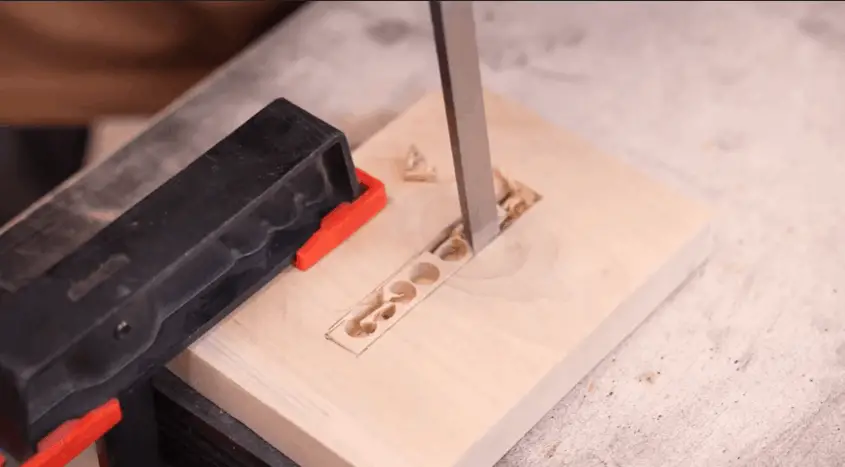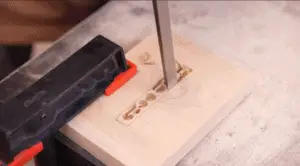 We're pursuing a lamp base project, and I'm going to mortise in a section here so that I can adjust the lamp's top section into place. I'll tweak this until I get a nice fit.
Always mark the absolute centric position, measure well with a scale while keeping in that every inch matters. Therefore, please observe this step carefully. Because it is a balancing element, which is basically the BASE. Little mistakes may ruin it.
Step.4 Join wood pieces (One frame)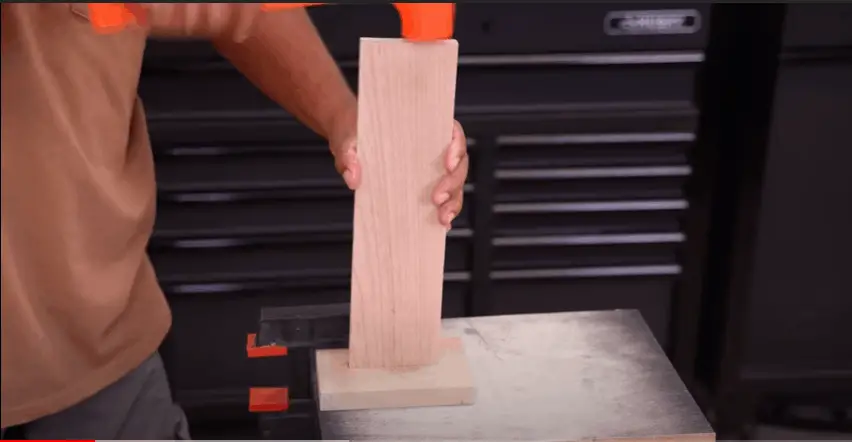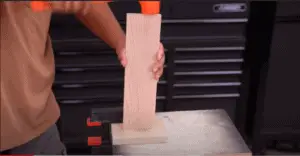 Put the joint into the wood pallet after drilling. By doing so, you will ensure that everything is perfect. On the other hand, there should not be any trouble fitting the other wooden pallet.
Step.5 Make the second frame- Glued two Wood pallets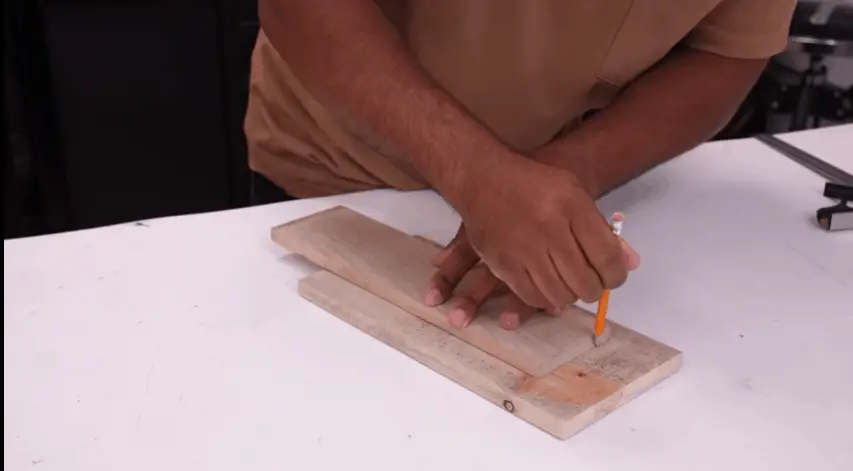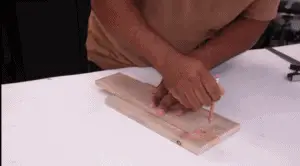 Now the next part is to draw a frame that will be the main part containing lights around it.
For this to make, draw a sketch as shown in the image (both sides), you will need a pencil to draw a line at the centric position. Place the wood beneath the first wooden piece so you can mark at the right position.
After mapping the position, use glue to join them.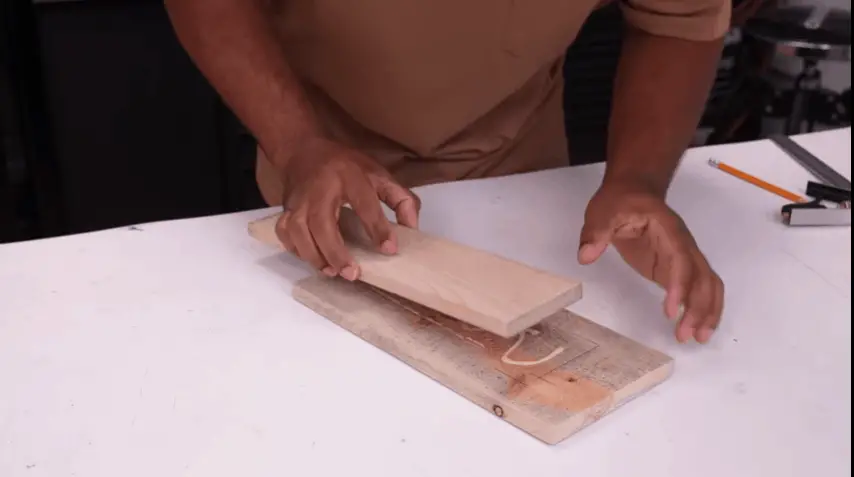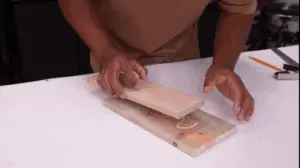 Glue it all together, make an intersection, then add salt to prevent the pieces from shifting. Pouring salt will prevent them from slipping out of position.
Step.6 Add another wood Piece
A final piece of wood should be attached above the first. Install glue and sprinkle some salt to minimize movement once all is set up. The steps should be similar to what was done on the other side. The only thing you should double-check is that both of the pieces are perfectly balanced.
You may need to use a scale to confirm that the sculpture is balanced otherwise it might fail to stand as expected.
Put some weight on this frame and leave it there until the glue is completely dry.
Step.7 Color them
If you want, you can paint the two wood frames with cotton, for a shiny finish. And leave them to dry before you furnish it, but it will be okay if you skip this step.
I taped off the middle of the lamp to make a two-tone lamp. The glue has set up and therefore I am going to stain the base and the outside edges with gel stain. I like the look of a two tone lamp so I stained the sides and base.
Step.8 Lacing up LED lights
It won't be a big deal for me to finish it up here. I will add the inline switch and then simply turn the light on or off. Do not be too harsh on lacing it up, while comfortably securing it with a stick.
Step.9 Join both frames
Attach the frames by putting them into the wood pallet that was altered in the earlier step. Put some glue in it for a better placement. Once it is placed, leave it for a while to dry properly.
Step.10 Add a power button
Lastly, use a wire to connect the lights to the electrical connections. And near the wire, add a power switch button to switch on/off the lights instantly.
Project#2- Rustic Wood Shelf
The shelf may appear difficult, but it is fairly easy to make. You can hang it on a wall and place stuff over there. Well, it can't withstand a lot of weight, so don't overload it.
How to make this on your own: Here are the steps.
Step.1 Get some Wood pallets
These wood pallets have some nails on them, therefore the first step is to pull them off. We don't need them. It would be better if you used higher quality wood because we're looking more at making the project as a whole than obsessing over the finest details.
Step.2 Make them equal.
You can use a woodcutter to balance them out and to remove the rough edges.
A circular saw makes the majority of these cuts appear slim and gives the rustic shelf a spotless look.
In order to check if the pallets look balanced, I placed them so that all the pallets would stand out in contrast to each other. Since this is a rustic shelf project, we need to make them look like a big rectangle.
Step.3 Sand the wood pallet
It is not shiny at all. So I lightly sanded it with a machine to make them more beautiful. But, that is not required for everyone. If your wood is already shiny, you don't need to sand it again.
Step.4 Wire mesh
For placing at the backside, we need a flat wire mesh and not one that comes in a curve, as usual, they come in a curvy shape. Therefore, it needs to be prepared well, and I made it look flat as shown in the image.
Step.5 Place one wood pallet between space
Place the wood pallet between the parallel pallets, measuring the distance between them, and cut it similar to the size shown in the image. It gives a nice modernist touch to our rustic wood shelf.
Use glue to join them together – this will take time. Do not touch it until it dries.
Step.6 Paint wire mesh
Because I've used a light-colored wire mesh that I didn't like very much, I had to paint it dark to make it look more rustic looking.
You can also danish oil on the frame to make it even more beautiful. I prefer doing it on most of my projects, so I do the same for this one.
It looks super cool now. Now we can move onto our next step which is going to be covering it from the back.
Step.7 Wrap Wire mesh
Now you can wrap the wire mesh at the backside. While you do this, keep in mind the wire mesh doesn't exceed the corners, otherwise, it will not deliver the best result possible.
Project #3- Wooden Tabletop Planter
so if you like this idea and want to replicate it i'll give you two options and that way you can choose the one that fits your skillset the best
How to make this on your own: Here are the steps.
Step.1 Get two Straight wood pallets
For this project, we need two absolute straight wood pallets. Anything rough will not deliver a good result. So first sand them smooth if you got wood with some objects on them, such as nails or curves, pull them off. Then flatten them all out.
And the pallets should be edged from the corners. Press hard over there on both ends and keep in mind that both ends should look equally.
Make sure you repeat the same process with a second pallet. Once that is done, do some sanding around the sides to smooth them out since using the carving machine can leave rough-spots.
One more important thing here, while preparing pallets, don't forget small wood's pieces to fill up the gap. Because, when standing them against each other. We need some pieces to intersect them.
Step.2 let's Glue them all
Join all pieces with glue. Before you do this, you should ensure that all the edges are smooth so when you intersect them, you won't face problems. Sandpaper pressed over the edges will enhance the bounding.
Step.3 Rub Corners with a metallic thing
Generally speaking, when working with a material of this type of roughness, you may have problems with your miter joints. Here is what you could do to fix them.
To force the edges together, I just saw the wood back and forth with a screwdriver until I'm able to bend it over.
Step.4 Drill holes for support
Make some holes in the pallet using a drill. It's for supporting from the bottom so you can place it well on a surface.
Step.5 Give it a taste
This looks good, so I don't want to change it, so instead of adding any kind of finish to this, I'm going to seal it with spray-on shellac instead of having miter joints with this planter.