There are multiple types of different engineer woods available, it's quite difficult to pick the right one as long as you have an idea about the choice you're making. Most likely you don't.
That's why in this blog we're going to list out 10 different types of engineered wood that can be used for making an item of furniture, a set of chairs, a box, or if you're planning to set a hardwood floor, you will get your question answered right away. Let's get started.
Starting off with the introduction of engineered wood. It's like real wood yet includes some chemicals. What I say: It's not real wood because it is manufactured in factories unlike other words such as timber and oak which we directly cut from trees and cut them into shapes and use them.
In contrast, engineered woods are also made from wood, but mostly from waste-wood material. They are made from fibers, pulp, or strands of hardwood and/or softwood, all pressed into solid sheets or boards using adhesives, chemicals, heat, and pressure. Technically they still can be called wood. 
However, the process of how these are made differentiates them into multiple categories. For instance, plywood (a type of engineered wood) is made from using plies: layers over layers and glued together with some adhesive chemicals, pressurized and heated to shape.
What are different types of engineered wood?
We'll go over 10 types of engineered wood that you may encounter now that you know what engineered wood is. Talk about their usages, advantages, and disadvantages.
1. Plywood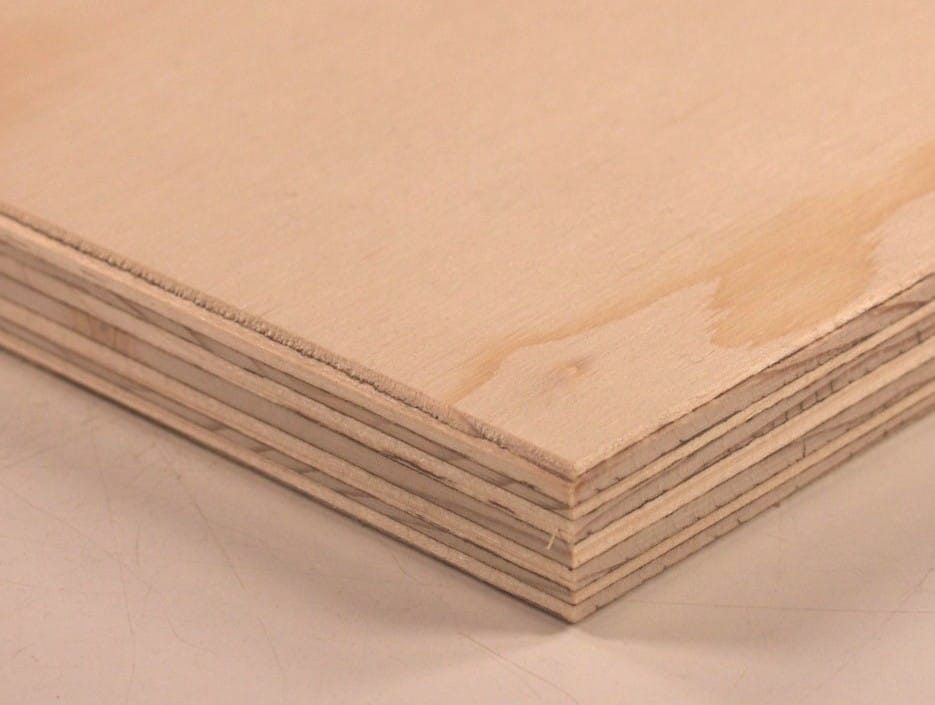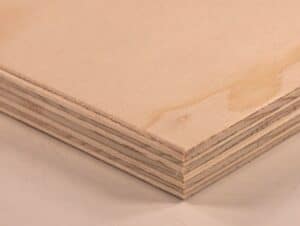 One of the most popular types of engineered wood is plywood. It's made from laying wood piles one above another, the number of layers tell how strong it's and then grade them based on these layers A, B, C, D are the most common grades you may encounter. All then glued with some chemical poured inside and heated at a high temperature. Their top layer looks shiny and smooth.
Advantages–
Increased stability.

enhanced properties in its laminated structure.

High impact resistance.

Surface dimensional stability.

High strength to weight ratio. 

Panel shear. 

Chemical resistance.
Disadvantages–
Water can damage MR-grade plywood.

Can bend or sag when longer pieces are used.

Difficult to judge the quality of a plywood sheet.
Uses–
Plywood is primarily used for construction purposes because of its natural strength, it can endure even extreme weather conditions. It is often used as crates, bins, furniture, and outdoor structures as well as for beams and hoardings.
2. Plyboard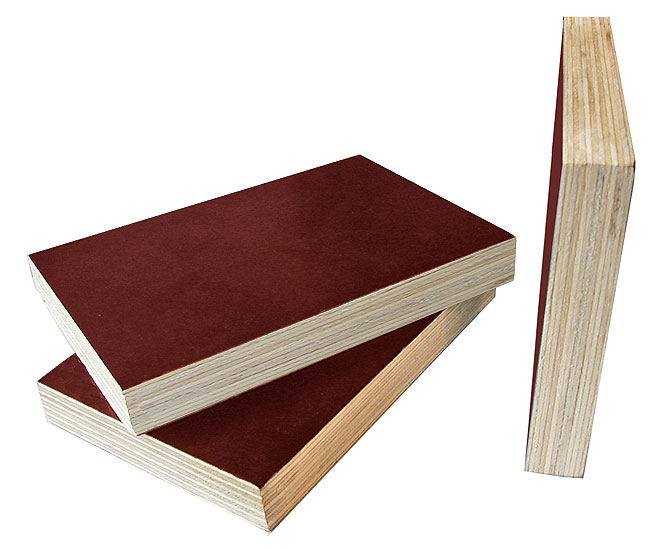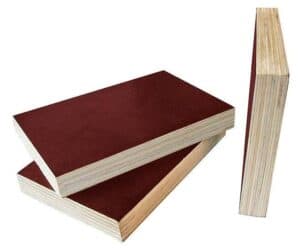 The core of plywood is made by laying some softwood planks that are glued together. And covered from both sides from hardwood. After that, mixing some chemicals and going through it Under high temperatures and pressure, the veneer sheets are fused to the softwood strips to give a combined look. Usually, the strips of softwood are 28mm wide.
Advantages-
Laminated structure.

Cheap.

Stability of surfaces.
Disadvantages-
Poor water-resistance.

Not good for weighing up weights.
Usages-
Plywood is used in numerous structural, interior, and exterior wall sheeting applications. It can serve as a building material or as an interior paneling material.
3. Particle Board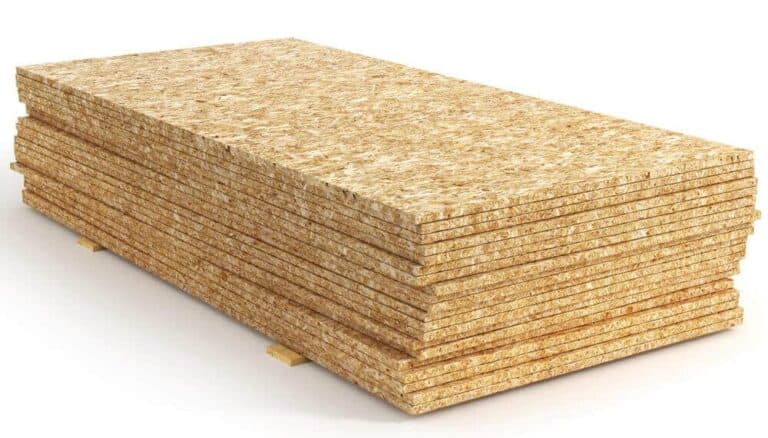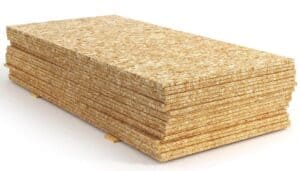 Known also as chipboard or particleboard is composed of wood chips or jute-stick chips pressed together with a binding agent such as adhesive-glue or polymer can be used. It's made from completely raw wood such as sawdust; they are one of the cheapest types of wood engineered available. Despite not swelling or cracking as plywood, it can become brittle when subjected to water.
Advantages-
Economical

Flat and smooth surface

It is not easily dented or distorted

It requires little maintenance 

Thermoacoustic insulation qualities
Disadvantages-
Instability

The moisture expands and warps particleboard

Not strong enough to load heavyweights.
Usages-
The wood can be used for cabinets: and is mostly used in making shelves to place things: not so heavy.
4. Medium-Density Fiberboard (MDF)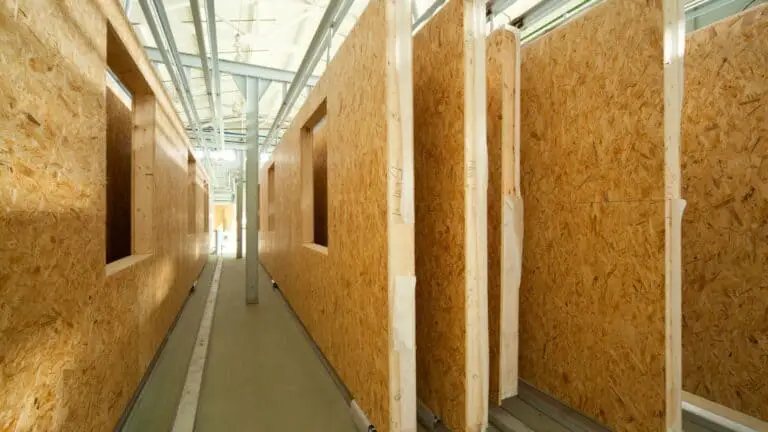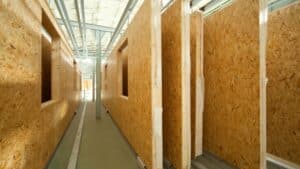 Medium Density fiberboard is also known as MDF is also one of the popular different types of engineered wood. Like others, it's also made from sawdust and shavings generated by industrial milling. Mixed together with glue, wax, and some chemicals, by heating them at a high temperature and high pressure, the product is later shaped into panels. 
Advantages–
Inexpensive

Sustainable.

Painted easily

Cutting and drilling are easy
Disadvantages-
Compared to wood, MDF absorbs water faster.

Unfriendly materials for children

Not as strong as natural wood
Usages–
MDF has a lot of usages ranging from building furniture, cabinets, panels, millwork, and door parts. It is used for both interior and exterior applications.
5. High-Density Fiberboard (HDF)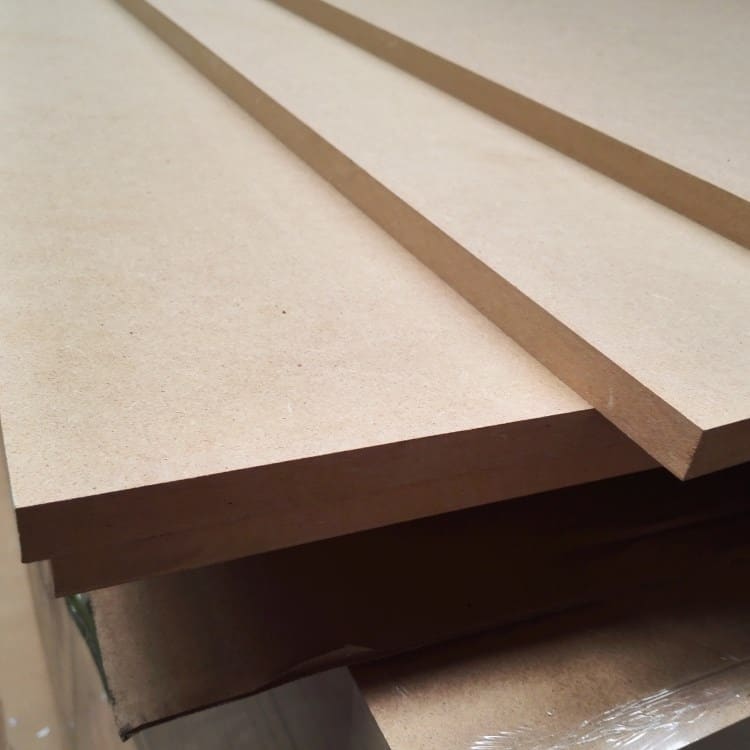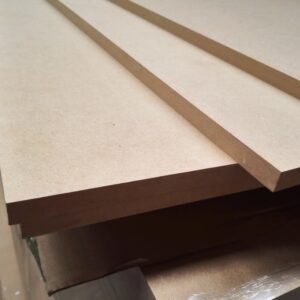 This different type of engineered wood is very much alike with MDF, as both names sound almost similar. The only difference between them is that HDF uses more dust materials than MDF resulting in stronger panels. The price is higher than MDF.
Advantages–
Hardboards are resilient & durable.

A moisture-resistant fabric.

Costs less than plywood.
Disadvantages-
The hardboard itself is not waterproof.

Stronger than plywood, but not as sturdy.

Decorative wood grain effect not present
Usages-
The high-density wood is mostly used in industry-level applications since it's strong enough to withstand rough weather conditions as well up to some extent it resists water.
6. Oriented Strand Board (OSB)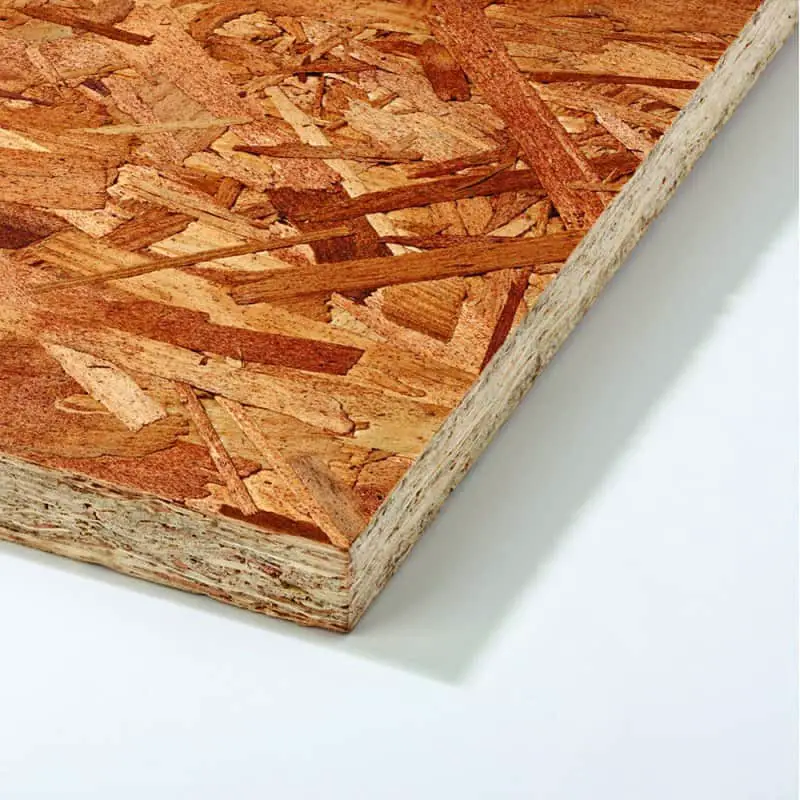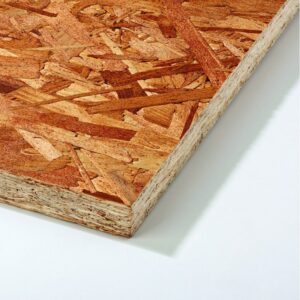 It's also a common type of engineered wood, the production is very similar to plywood as it is also made from laying different layers of wood, mixed with adhesive mixtures, and glued up. Also, the quality is measured by the number of layers. Even though it's a new rival to plyboard but due it decent performance: mainly resisting water. It has earned popularity in a short amount of time (%40).
Advantages-
Versatile

Available in large sizes

Good shear strength.

Affordable
Disadvantages-
Heavy

Lower moisture tolerance

Lower perceived value
Usages-
One of the top usages of OSB is wall sheathing, both commercially and in residential buildings. Also, it's versatile to be used for multiple wood projects including, roof cover, building furniture sets, reels, as well flooring.
7. Laminated Veneer Lumber (LVL)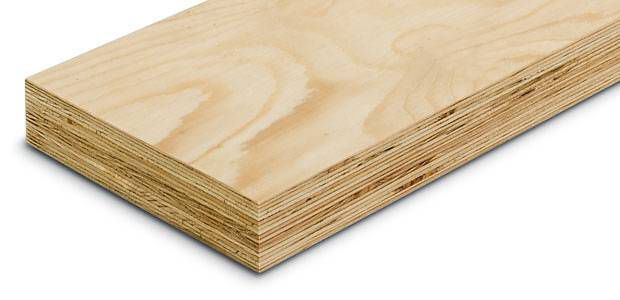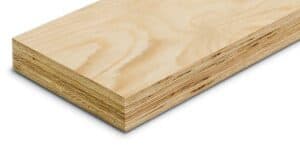 Another different type of engineered wood is made from laying thin layers, mostly hardwood piles are used to make this wood by the same process such as joining multiple layers (it uses more poles than plywood) glued together and mixing some chemicals. Pressured under high temperature so the layers push down onto one another. Due to the fact it uses hardwoods, thus it's one of the most strongly engineered woods out there.
Advantages-
Large Size.

Various Shapes.

High strength properties

low cost.
Disadvantages-
Heavy.

Difficult to cut through.
Usages–
Multiple thin layers of wood are assembled with adhesives in laminated veneer lumber (LVL). Roof coverings, frames, cladding, and edge-forming material are typically manufactured from it. Also, it makes good use of flooring.
8. Laminated Strand Lumber (LSL)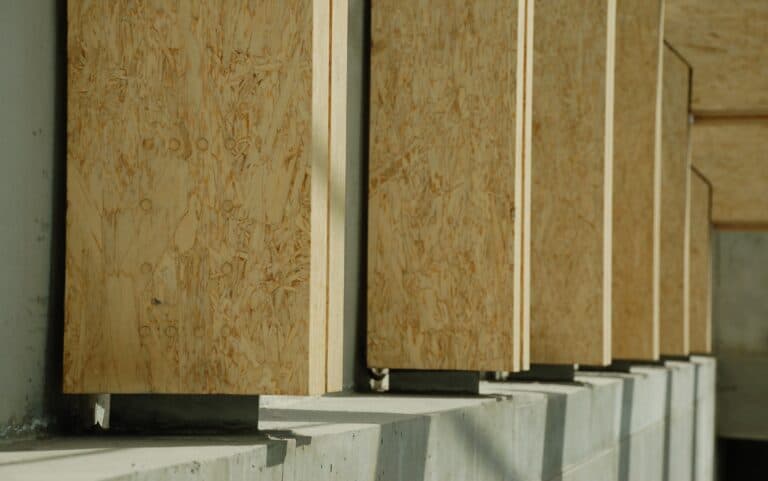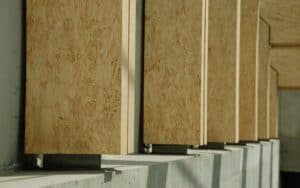 One of the impressive types of wood is Luminated strand lumber, made out of veneers. After going through the production which is similar to others, heating, pressuring, adding chemicals, the only thing different about it is the shape. It's mostly formed into blocks.
Advantages-
Strong.

Good moisture-resistant.

Stable.
Disadvantages-
Pricey compared to many alternatives
Usages-
Because of its shape which normally resembles a block. It is used to drill wood screws, framing boards, wall studs, and is typically used in applications that require a piece of woodblock.
9. Glulam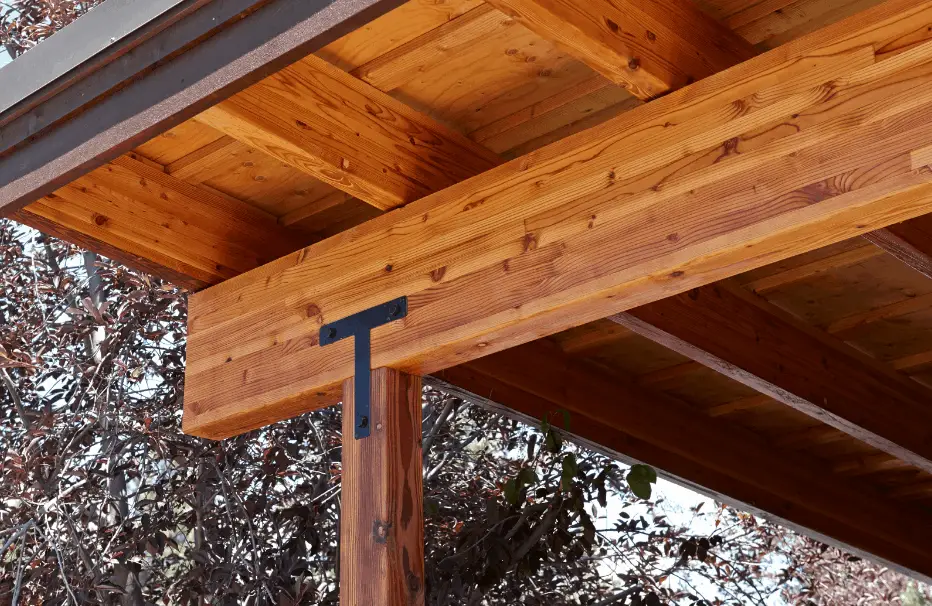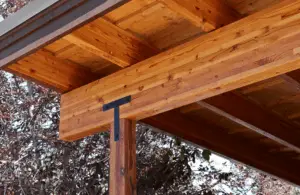 Glulam is an abbreviation of glued laminated lumber. It's formed by gluing up lumbered piles and mixing them up with some moisture-resistant chemicals. It's stronger than can timber due to the fact it has layered multiple lumber piles and is considered to be the one of most stable wood-engineered woods out there.
Advantages-
Various sizes available

Adaptability

A better alternative to steel and concrete

Durability
Disadvantages-
Glulam timber is more expensive than normal timber
Usages-
As a structural timber, glulam has a wide range of uses ranging from joinery to large-scale constructions. Mostly it's used in building commercial wood columns and beams. It's nearly as strong as hardwood and as durable as softwood. On a production level, it's manufactured in various shapes including boards for flooring.
10. Parallel Strand Lumber (PSL)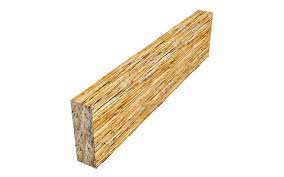 One of the strongest engineered woods is also made from bonding lumber. Unlike Gulalam and LVL, which are also made by the same process and the same material. PSL is of better quality because it has more layers which ultimately make it denser than its rivals.
Advantages
High strength properties 

Cost is lower than many alternatives
Disadvantages-
Heavy.

Not as good water-resistant as others.
Usages-
The PSL is specifically used in construction applications. Mostly shaped into wood pillars to build a structure be it buildings, homes, rooftops, and so forth.